5 The Best Lotion Products For Your Baby – There are a ton of products out there to bathe your baby in—from baby oil and baby lotion to spritz and bubble bath. Here are some of the best smelling and soothing baby products on the market.
The Best Lotion Products For Baby
1. Aveeno Baby Fragrance Free Lotion
If you prefer a nice daily lotion to use on your baby that is fragrance-free, try Aveeno Baby lotion. You can use it daily without your baby's skin feeling greasy.
2. Angel Baby Lotion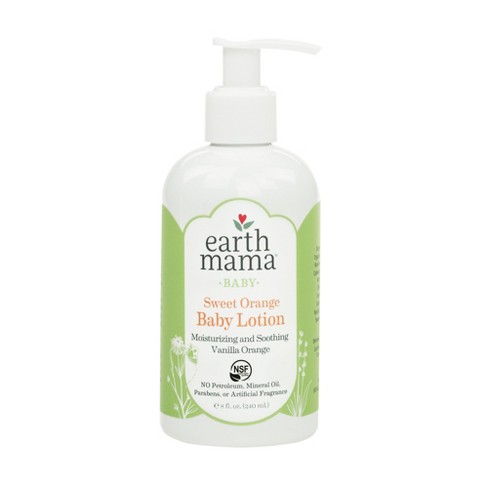 Delightfully scented baby lotion that goes in without being greasy. It also is chemical-free, making it safe for your baby's skin and system. The lovely orange/vanilla combination is so nice, it will make you smile every time you smell your baby.
3. Mustela Hydra Babe Baby Lotion
Mustela is famous for their baby products. This lotion is very popular. It has a very strong scent which can be a bit much if you are sensitive to smells or have severe allergies. For everyone else, they describe it as awesome.
4. Noodle & Boo Skincare Line
The Noodle & Boo Baby Skin Care line is a great set of products that are specially formulated for a baby's skin. The scents are gentle and the packaging is parent-friendly.
5. Stelatopia Moisturizing Cream
Stelatopia Moisturizing Cream from Mustela is not overly fragrant and goes on very easily. It's also gentle enough that my child with eczema can use it without having their skin irritated. While expensive, it does the trick when so many others of equal expense do not. It is also great for the mother-to-be who has sensitive skin.
Bonus :
6. California Baby Diaper Area Wash
This spray/spritz is used for diaper changes. It helps cleanse a sensitive area in a non-burning fashion. It also smells really nice. Try using this in addition to regular or cloth baby wipes.
7. Johnson's Baby Cream
This old favorite has a slightly new twist. Many prefer the texture of this baby lotion to the original baby lotion by Johnson's. It has a light smell and goes on very smoothly, which makes it great for daily use.